Play


Play


Play


Play


Play

Previous
Next
Welcome to Optometry365!
This site features information and resources from a variety of industry supporters including new products and services, research and academia, conferences and online education, as well as Hot Optics (our version of Hot Topics), a buyers' guide to the latest and greatest in retail offerings, practice management best practices, wellness and mindfulness tips and tricks, and much more!
Extra Extra! 
Read All About It!
Our Mission
Optometry365 is the ultimate resource supporting the optometric profession by sharing pertinent industry knowledge, launching innovative products, building strong corporate relationships, and helping to cultivate today's and tomorrow's optometrists.
Learn more!
2022 Bright Ideas Pitch Competition Podcast Series
The BRIGHT IDEAS Pitch Competition is designed to provide recognition, mentoring, and monetary reward to new or early-stage entrepreneurs with an idea or innovation that will improve eye care treatment or devices. This year's winner rose to the top of a pool of nearly 30 applicants who participated in a series of pitches during a four-month period. The final pitches were presented live during Academy 2022 San Diego.
Bright Ideas Pitch Competition Podcasts
'>
Sun Snap Kids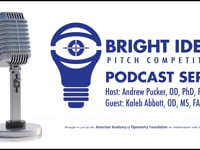 '>
Spexy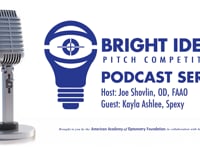 '>
GentleDrop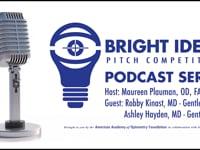 '>
Protoconch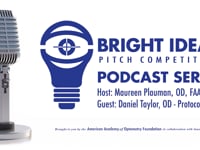 '>
Bynocs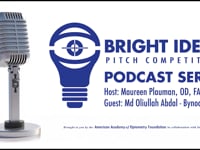 '>
Tarsus Eyelid Patch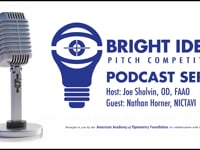 '>
Smartphone Based Placid Disc Attachment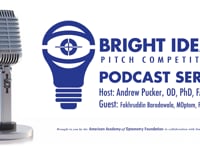 '>
CLAIRE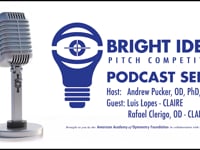 Recent Videos
Click on the videos to learn more about what's happening at the Academy 
Video List
'>
American Academy of Optometry – Benefits of Fellowship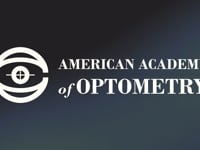 '>
American Academy of Optometry Wall of Fame Unveiling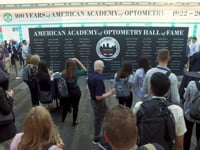 '>
2022 Bright Ideas Pitch Competition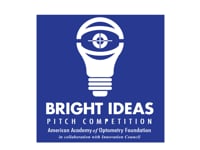 '>
Why I Love the Academy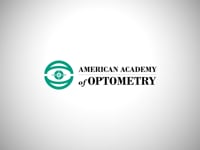 '>
AAOF's First International Travel Award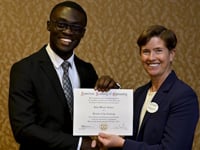 See More

Sponsored Webinars
Partnering with the American Academy of Optometry Foundation, Optometry365 is bringing you reviews of leading optometric journal articles for your listening pleasure. 
Podcast
This initiative provides summaries of trending, clinically relevant research, which may directly translate into improved patient care. Six podcasts will be distributed monthly. These will be compiled over time to form a podcast library for Academy Fellows to access.
Looking for ways to reach your target audience year-round?
Look no further. Download a copy of the Optometry365 Annual Engagement Prospectus to learn more.
Events
Best of Academy 2020 At Home, Florida Edition
Save the Date: Friday, January 8 – Sunday, January 10, 2021​
By special mandate, Florida ODs can meet their CE requirements through live in-person OR virtual live interactive online formats between December 1, 2020 and February 28, 2021.
The American Academy of Optometry is pleased to offer the Best of Academy 2020 At Home, Florida Edition to help ODs fulfill their annual CE requirements.
Reserve your spot by December 1, to ensure you receive the early-bird deadline: Fellows/Members: $149; Non-Members: $199.
Our Partners
In Leading the Optometric Profession